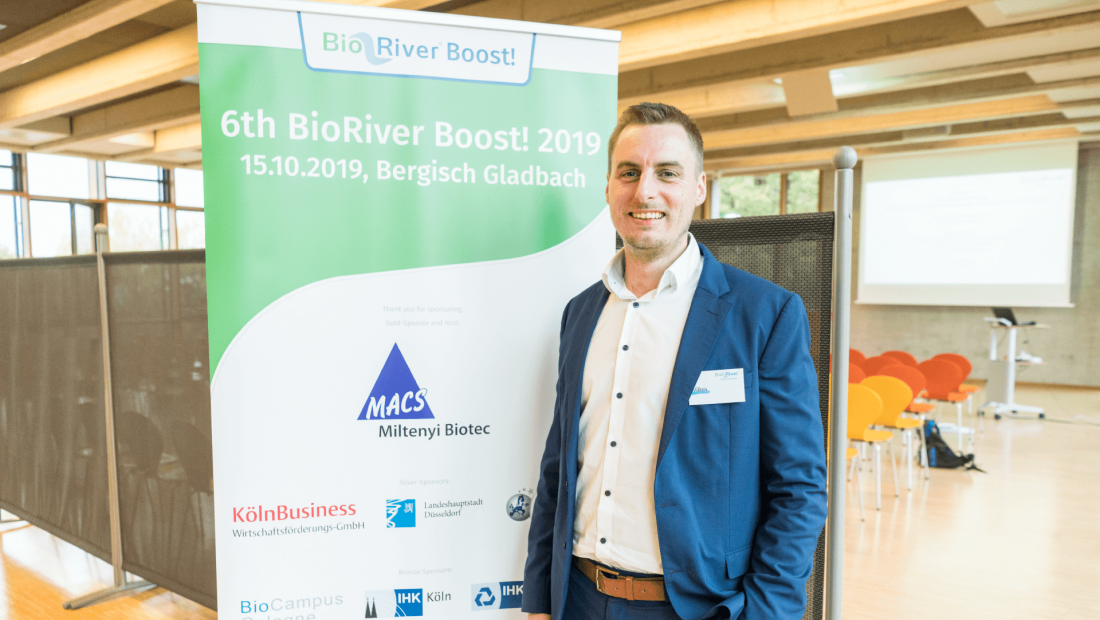 Finalist of the BioRiver Boost! 2019
On 15th October, our CFO Christian Wilkes represented PL BioScience in the final round of theBioRiverBoost! 2019 contest. Being among eight other finalists, Christian held a pitch about our xeno-free growth promoting products and our company. At the core of the BioRiver Boost! 2019 were ground-breaking innovations and an intense exchange of talks and ideas.
While many other cell culture media suppliers rely on animal serum-based products, our novel tools are based on human platelets. Due to our innovative cell culture media, we could make it to the final of the BioRiver Boost! 2019.
Upcoming Events
You find upcoming events on our news category on our website.
If you do not want to miss any news about events or our product and latest research sign into our Newsletter.