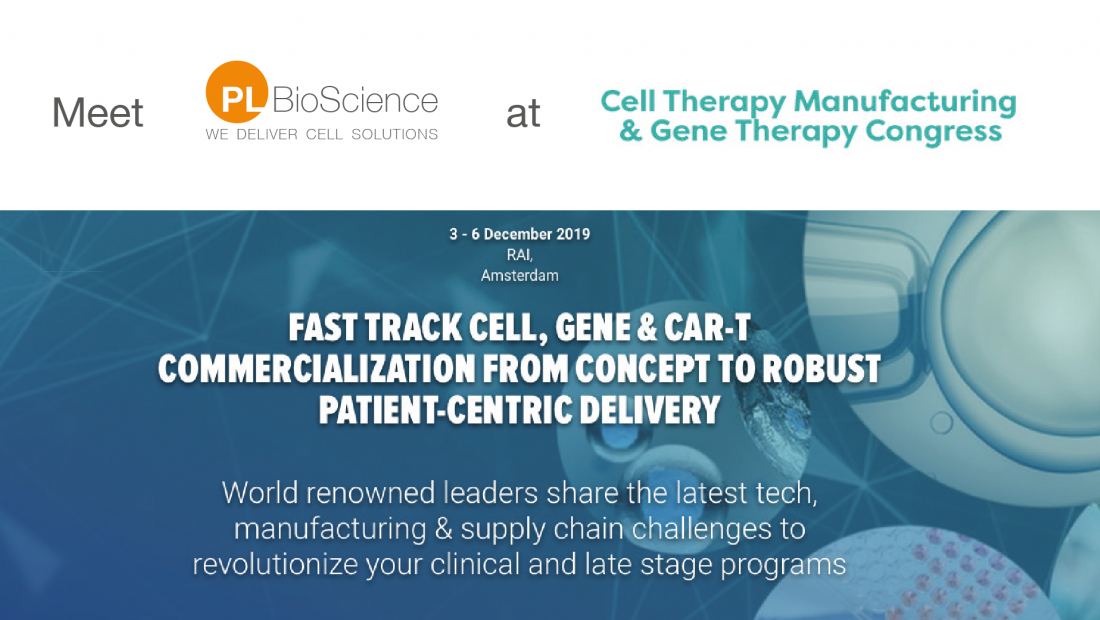 Meet us at Cell Therapy Manufacturing Congress
From 4th to 5th December, PL BioScience will attend the Cell Therapy Manufacturing & Gene Therapy Congress 2019 in Amsterdam. The scope of the congress is to present and share the latest advances and innovations in cell and gene therapy. Furthermore, challenges and barriers will be presented and discussed in order to find appropriate solutions.
We invite you to visit us in the Emerging Services Area at booth 27a. At the congress, we will present our innovative human-derived cell culture supplements which lift cell research to the next level. We look forward to meeting you at RAI Convention Centre in Amsterdam and discussing the potential of our human Platelet Lysates.