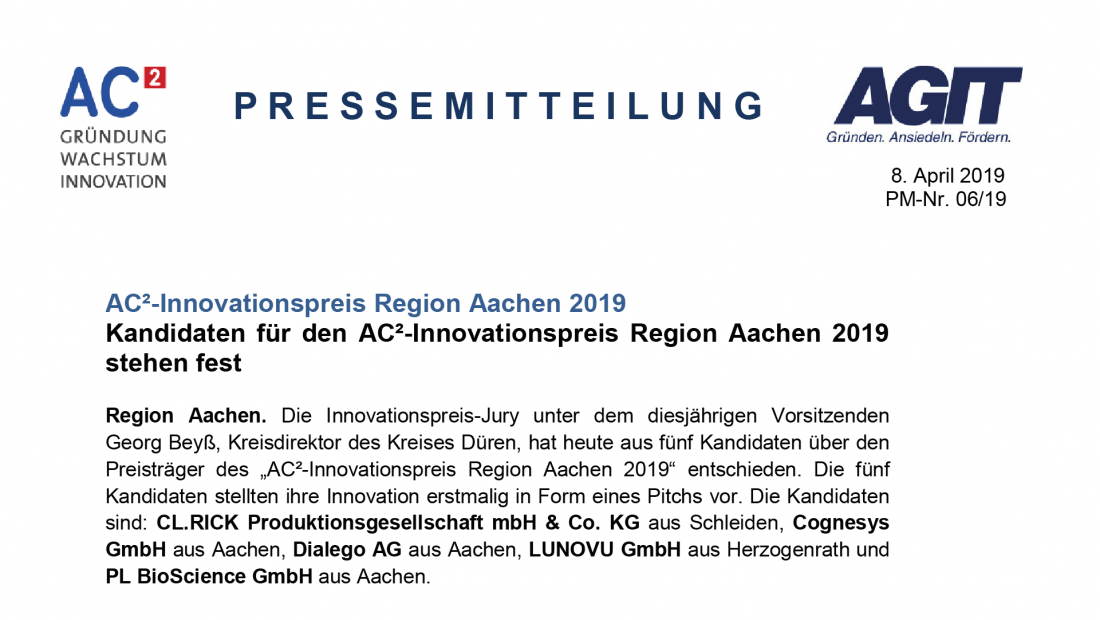 Official press release: AC² Innovation Award 2019
The five finalists of the AC² Innovation Award 2019 for the Aachen region have just presented their technologies to the jury. Beforehand, the AGIT (Aachen Society for Innovation and Technology Transfer), the chambers and universities selected numerous local companies with innovative strength.
We are very pleased to be one of the final nominees and look forward to 6 June 2019. Then, the five finalists will be presented during a ceremony in the historic city hall of Aachen. The laureate will be honoured by the North Rhine-Westphalian Minister for Economic Affairs, Andreas Pinkwart.
Read the full press release (only available in German).
Source: AGIT mbH