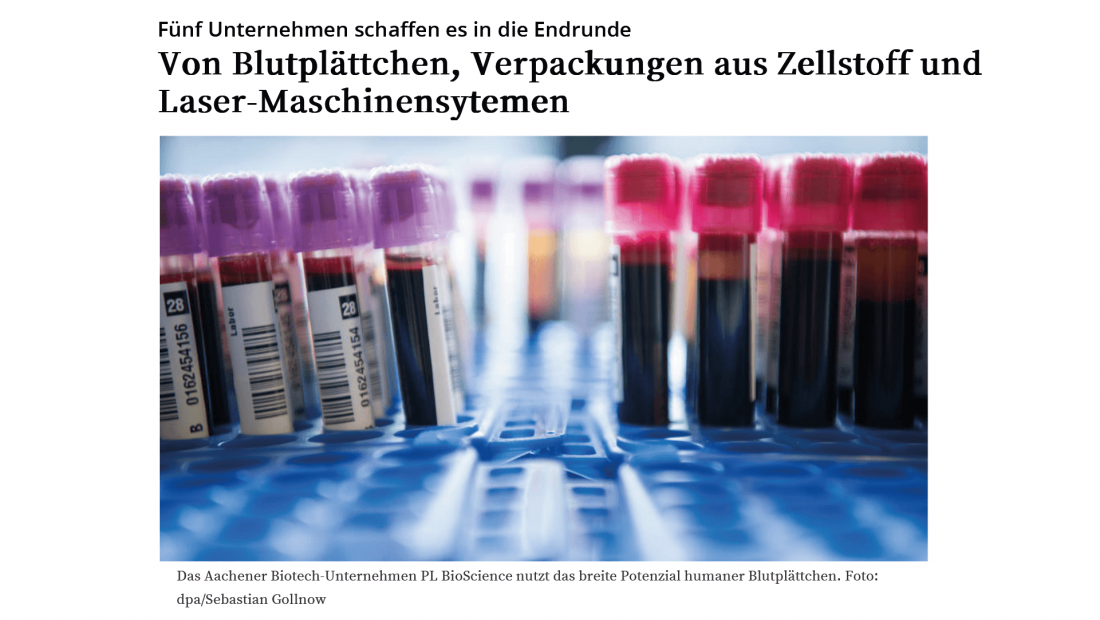 Press report in local newspaper 'Aachener Zeitung'
PL BioScience's technology in the local newspaper 'Aachener Zeitung'.
Our platelet-based technology is one out of five 'technologies of the future' nominated for the AC² Innovation Award 2019 which honours one local laureate with unique innovative strength. 'Aachener Zeitung' has just presented the five finalists which have the opportunity to win the renowned award on 6 June 2019 during a ceremony.
Read the full article here (only available in German).
Source: Aachener Zeitung (online), publication date: 9 April 2019. 
Click here to learn more about our innovative, xeno-free cell culture products.