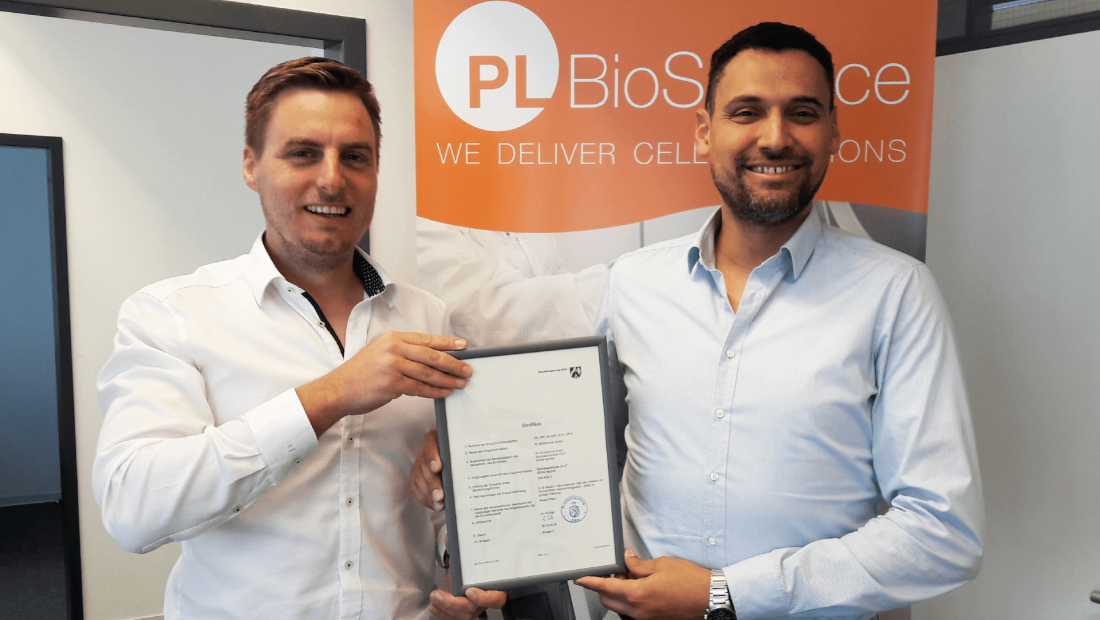 'Good Manufacturing Practice' certified
PL BioScience ensures its Good Manufacturing Practice throughout all process steps. We strive to offer high-quality services – from manufacture to the advise of our customers. For that reason, we established a holistic quality management system underlining our own commitment to quality. Recently, our Good Manufacturing Practice has been certified. We are happy to hold the GMP certificate in our hands – as our management team does: Hatim Hemeda (CEO) and Christian Wilkes (CFO) are visibly proud.
Here, you can learn more about our visions and values.