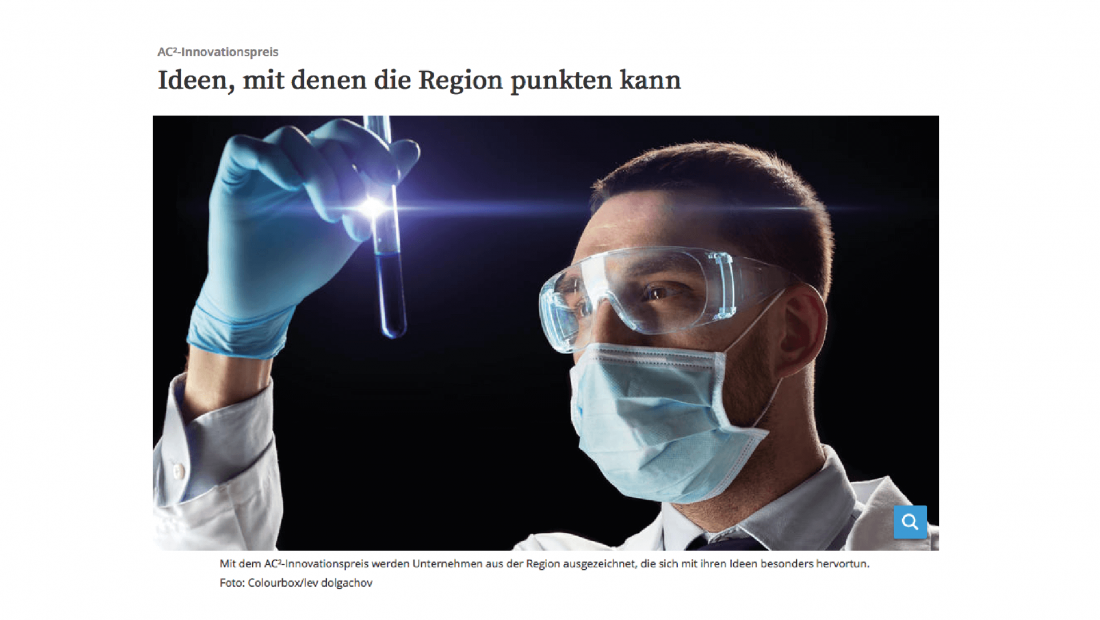 Press report on AC² Innovation Award finalists
PL BioScience is mentioned in the local newspaper 'Aachener Zeitung' one more time. Prior to the award ceremony on 6 June 2019, PL BioScience is presented in the recent press article as one of the five finalists. Our whole team is delighted about the appreciation and innovative strength accompanied by the nomination. 
In a few days, the secret will be lifted during the award ceremony. We will keep you informed!
Read the full article here (only available in German).
Source: Aachener Zeitung (online), publication date: 3 June 2019. 
Click here to learn more about our innovative, xeno-free cell culture products.