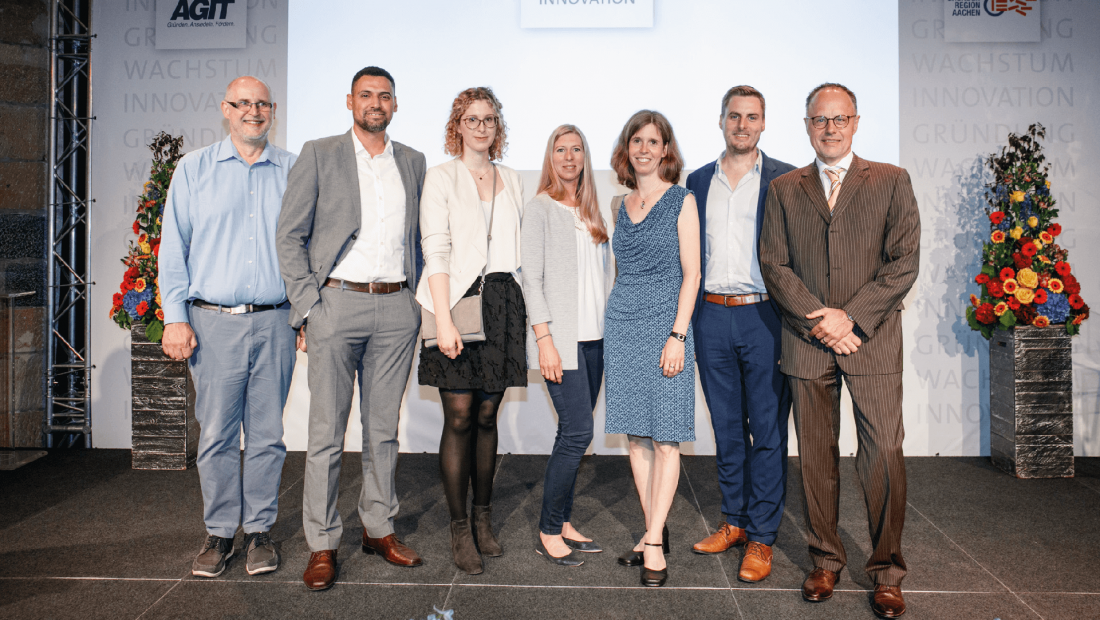 AC² Innovation Award Ceremony
The PL BioScience team participated in the AC² Innovation Award ceremony in the historic city hall of Aachen. During the event, the winner of the award has been announced. PL BioScience was nominated as one of 5 'technologies of the future'. Although the whole team kept their fingers crossed, another company with high innovative power won the prize.
Nevertheless, our novel cell culture tools made it to the final round – and it was a great experience to be part of the AC² Innovation Award 2019.
Discover our innovative cell culture products based on human Platelets.
For more details on the AC² Innovation Award, visit the website of the AGIT.