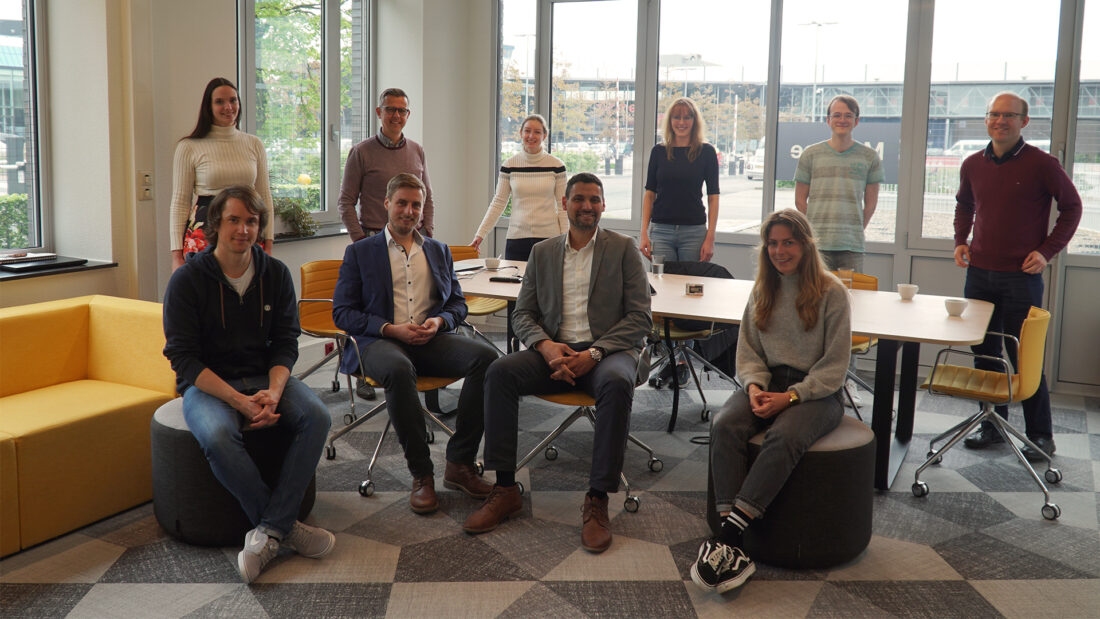 Complementary workspace at Medace
PL BioScience starts up complementary workspace at Medace
The Aachen-based biotechnology company PL BioScience was founded in 2015 as a spin-off of the RWTH Aachen University, with the idea of delivering animal component-free cell culture supplements. PL BioScience has developed an advanced nutrient solution for the cultivation of cells under lab conditions. This can replace the previous standard among cell culture media, Fetal Bovine Serum (FBS), and helps researchers to switch to animal suffering-free products.
The products of PL BioScience are based on Human Platelet Lysate, which is obtained from transfusion approved blood donations that have been stored too long to be used in humans. The blood platelets are processed and are used as a growth medium in cell culture laboratories all over the world, where they allow advances in regenerative medicine.
Development of tomorrow's products
To enhance research activities and increase development, we will set up a complementary work space at Medace. We will be making use of Medace's research and cleanroom facility to conduct our R&D for new products.
Our CEO and co-founder Hatim Hemeda: 'At PL BioScience, we highly value the cooperation with Medace. The innovative and inspiring work environment gives us the opportunity to enhance the development of tomorrow's cell culture tools. That perfectly matches our mission to promote an animal-free future of cell culture solutions.'
Medace is committed to bring innovative (bio)medical concepts to the market and patients faster
In Maastricht Medace set up a (bio)medical co-workspace to supports academic groups and companies with innovative medical concepts in need of technical, quality and clinical expertise. Bringing along a broad network, they help to successfully develop product into the clinical phase.
With a proven pick-and-choose concept Medace provides clinical product development compliant with the latest ISO and GMP standards.
Specialists work together with the companies in a fully equipped and state of the art biomedical co-working space.
Too many promising medical innovations never reach the patient due to ever more stringent and difficult landscape of medical devices and cell therapy (GMP), legislation and technical validation.
Read more about Medace (Bio)-medical Workspace:https://www.medacespace.com