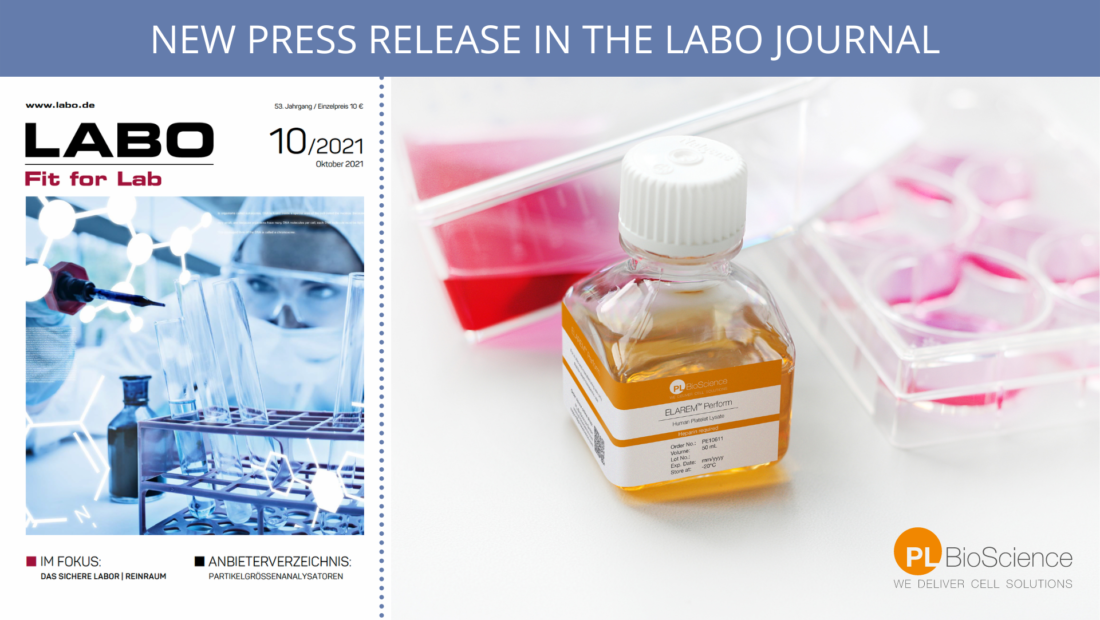 New Press Release in the German LABO Journal
New press release on our Human Platelet Lysate.
Read the article on page 33 in the 10th edition 2021 of the German LABO journal: https://wbm-publish.blaetterkatalog.de/frontend/mvc/catalog/by-name/LAB?catalogName=LAB2110D
The LABO journal is specialized in scientific news, inventions and updates concerning the daily lab routine. So, it addresses analytics and diagnostics, new lab techniques, chemistry, food, environmental influences as well as science and economy. This year's 10th edition is all about the safe laboratory environment and clean rooms.
We are glad to be able to talk about the importance of animal-free cell culture media. The advantages for clinical applications in cell therapy are numerous. Consequently, choosing the right cell culture medium from the beginning is part of a safe lab practice. Of course, in order to minimize the risk of contaminations but also to assure the compliance with regulatory requirements.