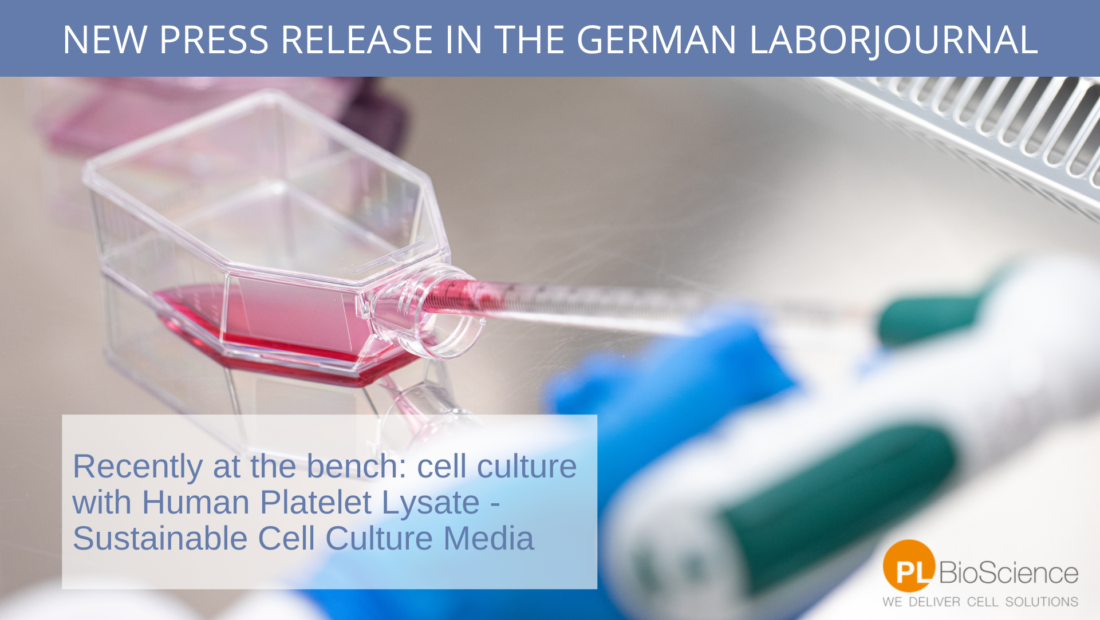 New Press Release in the German Laborjournal
New Press Release: Sustainable Cell Culture Medium
A new press release "Recently at the bench: cell culture with Human Platelet Lysate – Sustainable Cell Culture Media" in the German Laborjournal edition from December 2021 was published.
Our CEO Hatim Hemeda had the opportunity to write a guest commentary about the future of cell culture and the advantages of Human Platelet Lysate. In order to translate results from basic research into cell therapy, it is important to think about current cell culture protocols.
Especially for cell culture supplement, quality, safety as well as reproducibility of results should be taken in consideration.
When it comes to homogenous quality and reproducible results Human Platelet Lysate has shown to be a good choice for various cell types. Especially stem cells benefit from Human Platelet Lysate. From basic research to stem cell therapy – Human Platelet Lysate is a sustainable cell culture medium in regard to the environment and translation into therapies.
Read the whole article here: https://www.laborjournal.de/rubric/aktuell/index.php