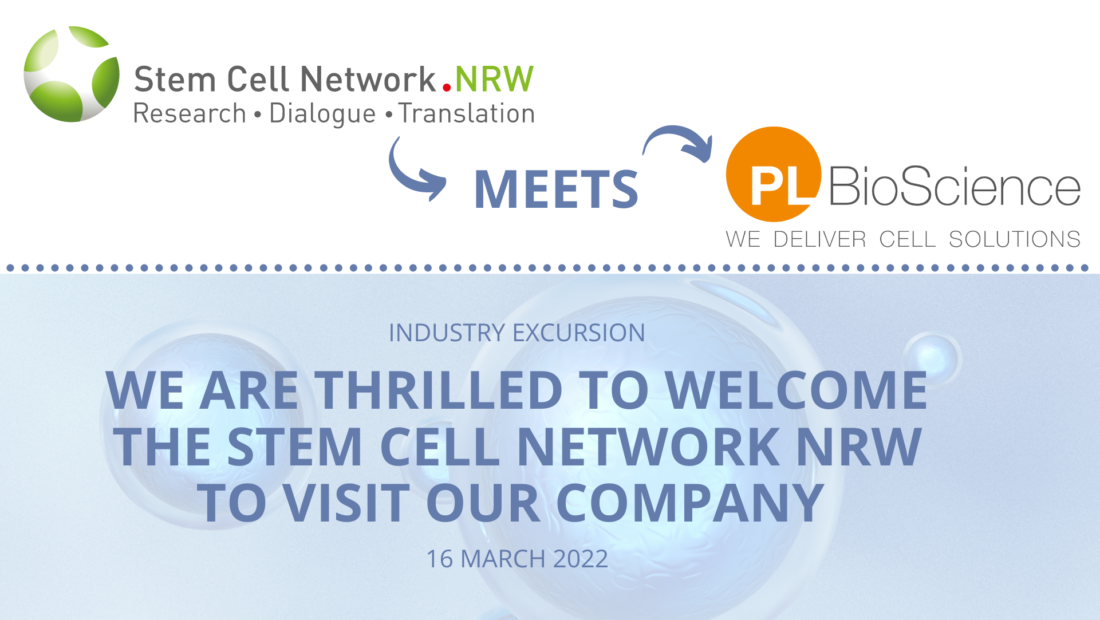 Industry Excursion of the Stem Cell Network.NRW
Most of our employees at PL BioScience are scientists or have a scientific background. Therefore, we comprehend very well how difficult it is to gain insights into the industry as a student or scientist working at university or university hospitals.
Benefits of widening your network in the industry
So, we are very happy to offer the participants of the Industry Excursion the opportunity to meet scientists in the industry in order to widen their network. We believe that establishing contacts within the industry sector early in your career is beneficial:
to pursue your own path
to pave the way for future translational processes of stem cell research into praxis
"Therefore, the Stem Cell Network NRW gives stem cell researchers in North Rhine-Westphalia the possibility to get to know small and large stem cell-related companies. Through these excursions, stem cell researchers can gain deeper insights into the field of research of the respective company and the site visit facilitates establishing personal contacts for future collaborations as well as career opportunities." (Source: https://www.stammzellen.nrw.de/en/newsroom/article/industry-excursion-to-pl-bioscience)
Gaining insights into an emerging Life Science Company
In contrast to a large company, we are able to give the participants of the excursion a complete different insight into the Life Science Sector as PL BioScience is still a young and emerging company. The following aspects of interest will be covered during the day:
Insights into the research areas of PL BioScience and first-hand reports from the R&D team
How to found a start-up and what is it like to work at a start-up?
Information on quality management in an industry setting
Possibility to ask group leaders questions about working at PL BioScience and, in general, the career path into industry
The offer is open to all interested stem cell scientists in North Rhine-Westphalia (PhD students, postdocs, professors, master students…).
You find more information about the Stem Cell Network NRW and the registration for the Industry Excursion here.
Want to get to know us better? Then sign up to our Newsletter!