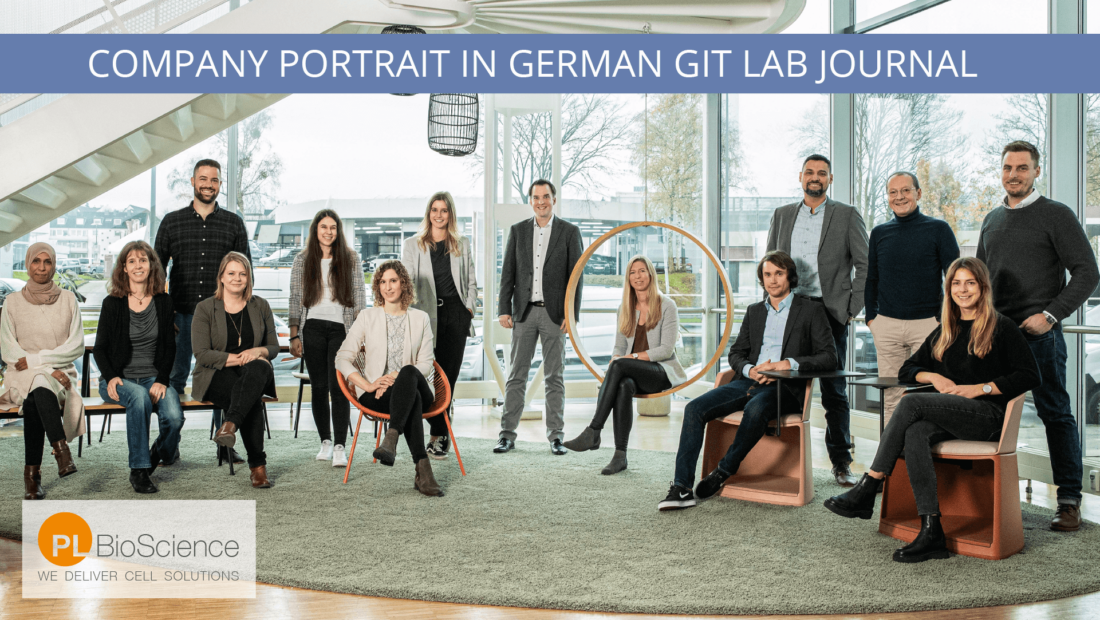 ELAREM™ Human Platelet Lysate in GIT Lab Journal
"We are driven by the fact that our Human Platelet Lysate accelerates the developments in the treatment of life-threatening diseases." Dr. Hatim Hemeda, CEO
About GIT
The German GIT Labor-Fachzeitschrift (Lab Journal) just published a company portrait about PL BioScience. The article gives insights into our vision, the application of our ELAREMTM Human Platelet Lysates and current developments.
GIT Labor-Fachzeitschrift is one of the leading German laboratory journals. The spectrum ranges from theoretical fundamental research to the practical use. Always in focus: The daily work of scientists in the industrial and academic field. Over the last 60 years, the journal has promoted the exchange between end users and suppliers. As a result, GIT provides decision-makers with practical product information.
Human material for therapeutic approaches
Recently, one of the introduced products in GIT Lab Journal was our ELAREMTM Human Platelet Lysate Platform.
Due to the accelerating R&D activities in regenerative medicine, the need for human-derived cell culture media is increasing. Especially for stem cell therapies, cell cultivation plays a crucial role as the basis of the therapy.
Human Platelet Lysate – the basis of stem cell therapies
With ELAREMTM Human Platelet Lysate, we offer an innovative and high-quality culture medium. As an advantage, both cells and medium are of human origin. That enables seamless transitions of research results into therapies.
Scientists successfully use ELAREMTM Human Platelet Lysates for a wide range of applications: in academic and preclinical research as well as various stages of stem cell therapy. The indications range from wound healing (plastic surgery) to the treatment of autoimmune diseases such as type 1 diabetes mellitus.
Development close to the market
As a university spin-off, we remain in close exchange with the target group, the researchers. Consequently, many of our customers have grown along with the company. Our CEO Hatim Hemeda summarises in the GIT article: "In recent years, we have been able to gain the trust of numerous international companies and research institutions. Their innovations are improving biomedical development. Thus, we are driven by the fact that our Human Platelet Lysate accelerates the developments in the treatment of life-threatening diseases."
Read the article (in German) here: https://analyticalscience.wiley.com/do/10.1002/was.000600368/full/