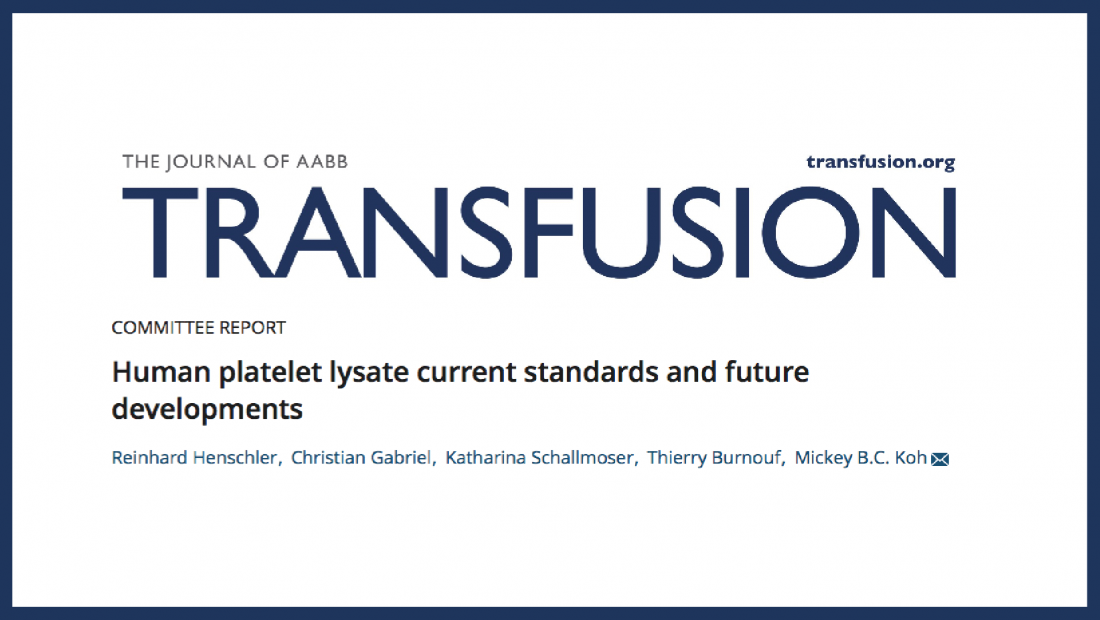 Report on ISBT workshop: Human Platelet Lysate
The state-of-the-art workshop on the use of human Platelet Lysate for cell therapy was sponsored by PL BioScience. The meeting took place 22‐23 March 2018 in Zurich (Switzerland). Currently, the summarising Committee Report was published.
The main stakeholders in the hPL area focused on the question: 'How can hPL further be regulated for regenerative medicine purposes?'
As a result, several recommendations regarding a standardised hPL production process were formulated. These include the cooperation with licensed blood banks, testing, pathogen reduction, a controlled manufacturing environment meeting regulatory approvals etc. We at PL BioScience are proud to say that our product portfolio meets the current recommendations. Nevertheless, the formulation of a provider-independent consensus "[…] is something the ISBT working group will concentrate on."
Supplementary, the meeting participants highlighted the positive position of hPL in comparison to PRP: "The current production of HPL results in a more uniform product quality compared to the current production of PRPs. The […] question was raised as to whether HPL could replace PRP in clinical settings, allowing for better comparison between clinical results."
If you are looking for a cell culture solution for therapeutic purposes, discover our virus-inactivated human Platelet Lysate!
More details via: https://onlinelibrary.wiley.com/doi/full/10.1111/trf.15174