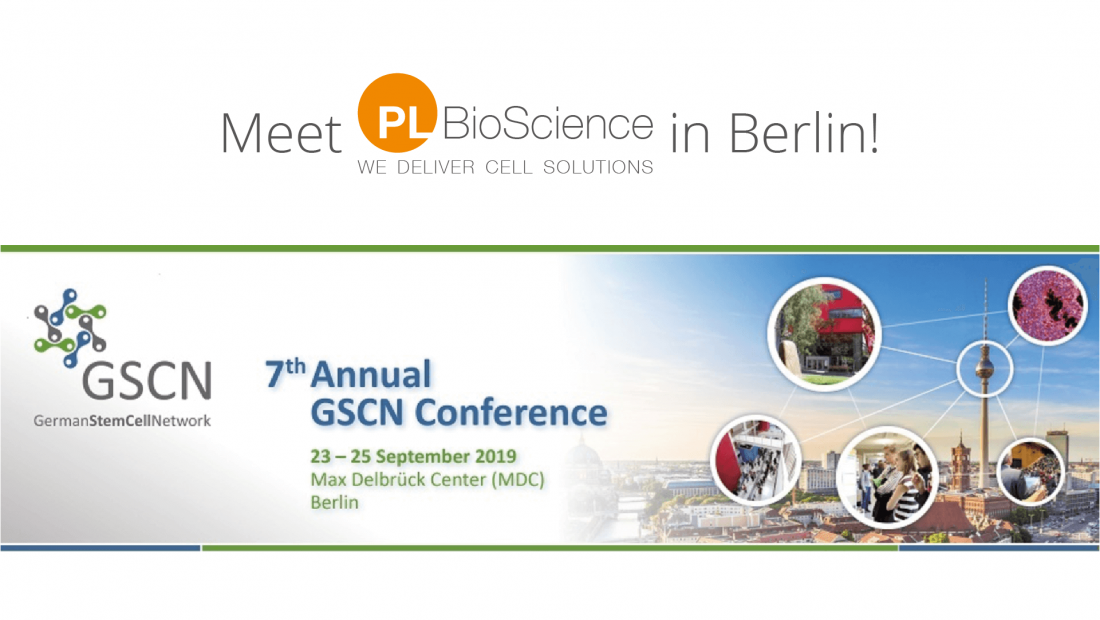 Meet us at GSCN Conference 2019 in Berlin
PL BioScience will be one of the exhibitors at the German Stem Cell Network (GSCN) Conference in Berlin.
The GSCN aims to foster basic and applied stem cell research – so does the conference: Latest findings in stem cell biology will be covered. The conference will be held from 23-25 September 2019 at the Max Delbrück Center.
Visit us at our booth and let's talk about human Platelet Lysate, the ideal cell culture supplement for your cells. We look forward to inspiring discussions, scientific exchange and new cooperation possibilities.