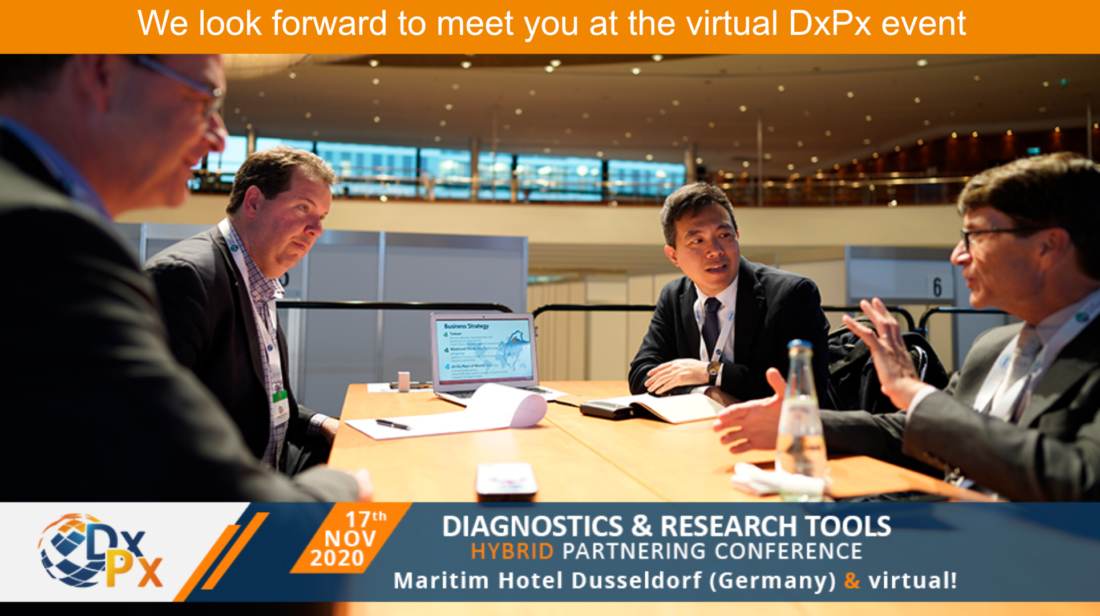 PL BioScience at the DxPx Partnering Conference
We look forward attending the virtual DxPx international partnering conference from 17-21st  November 2020.
Even if this year will be special due to Covid19, we are happy to connect with you on a virtual level.
For the second time, the DxPx partnering conference is a parallel event to the MEDICA in Düsseldorf. The event is specially organised for companies and investors in AI & digital diagnostics, digital health, personalised medicine and Life Science research tools.
The DxPx event is always a great opportunity for us to meet our partners and potential partners.
If you are interested in a business talk with us, write us and schedule a meeting. We are more than happy to connect with you.
We will share some of the impressions on our website and social media profiles. So, make sure you are following us.
LinkedIn
More information about the event: https://dxpx-conference.com/