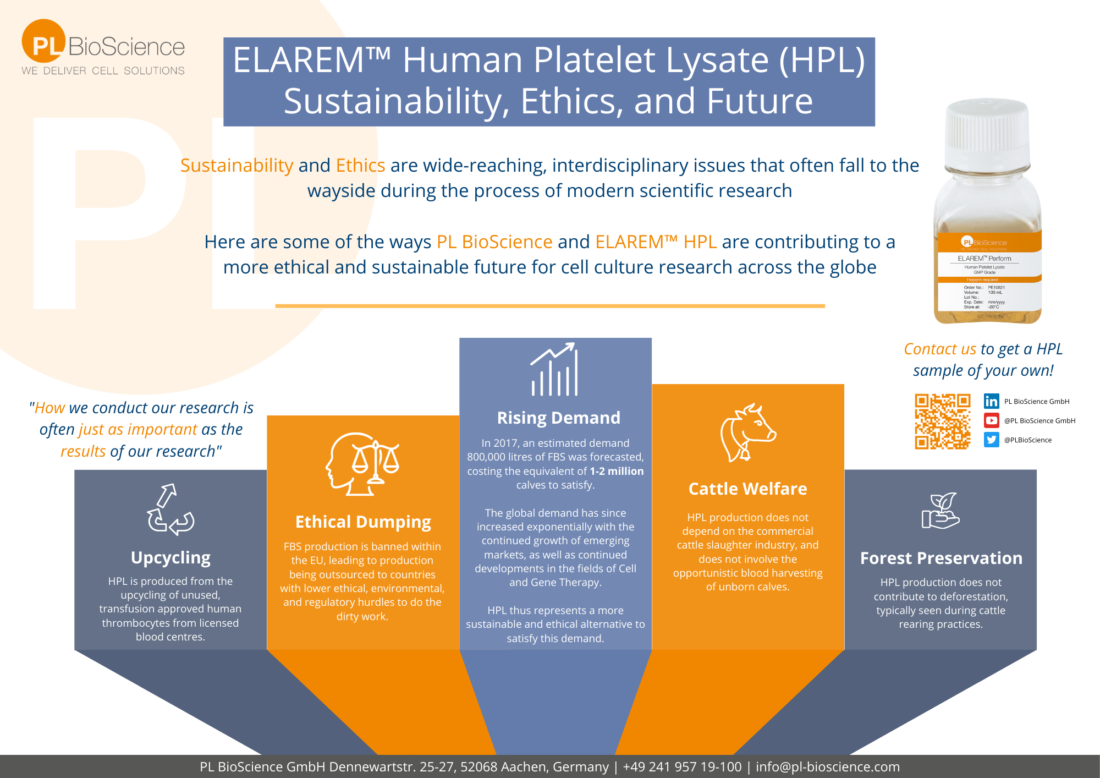 ELAREM™ Human Platelet Lysate (HPL) Sustainability, Ethics, and Future
"
How
we conduct our research is often
just as important
as the
results
of our research"
Sustainability and Ethics are wide-reaching, interdisciplinary issues that often fall to the wayside during the process of modern scientific research.
We compiled just some of the ways PL BioScience and ELAREM™ Human Platelet Lysate (HPL) are contributing to a more ethical and sustainable future for cell culture research across the globe, and look forward to bringing awareness towards a new age of ethics-conscious science.
Download the full sized PDF here!