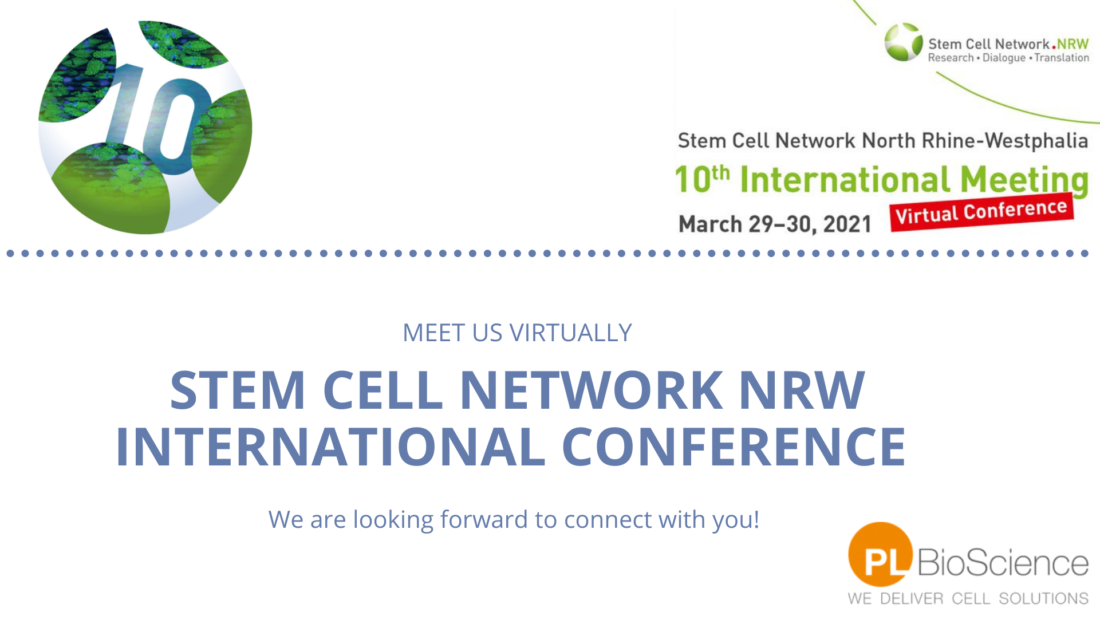 10th congress of the Stem Cell Network NRW
Virtual 10th international meeting: 'From Fundamental Biology to Translational Concepts'
The international congress of the Stem Cell Network NRW will be held online. On 29 and 30 March 2021 you will have the opportunity to participate in lectures, "meet the speaker" sessions and the industry exhibition.
Rising awareness for stem cell research in the society
The interest in stem cell research is constantly growing. So is its importance due to the possibility to study degenerative diseases and develop therapies.
The Stem Cell Network NRW knows about this importance. Together with physicians, researchers from different application fields, philosophers and theologians the network gains for more advancing stem cell therapies. One aim is to bring research findings into practice. Moreover, they want to rise awareness for this topic in our society.
We are pleased to support the Stem Cell Network NRW in this mission, because it complies with our vision of a future Life Science market.
We are sponsoring your visit
We know that the crisis especially affects students, small businesses and research institutes, maybe thinking twice where to spend money for. To our mind continuing education should be a privilege for everyone.
So we want to give you the opportunity to participate at the Stem Cell Network NRW Congress and expand your knowledge.
How to take part in the raffle?
Take part in our survey.
You help us to deepen our understanding of the cell culture market and develop tomorrows cell culture supplements.
Cell Culture Survey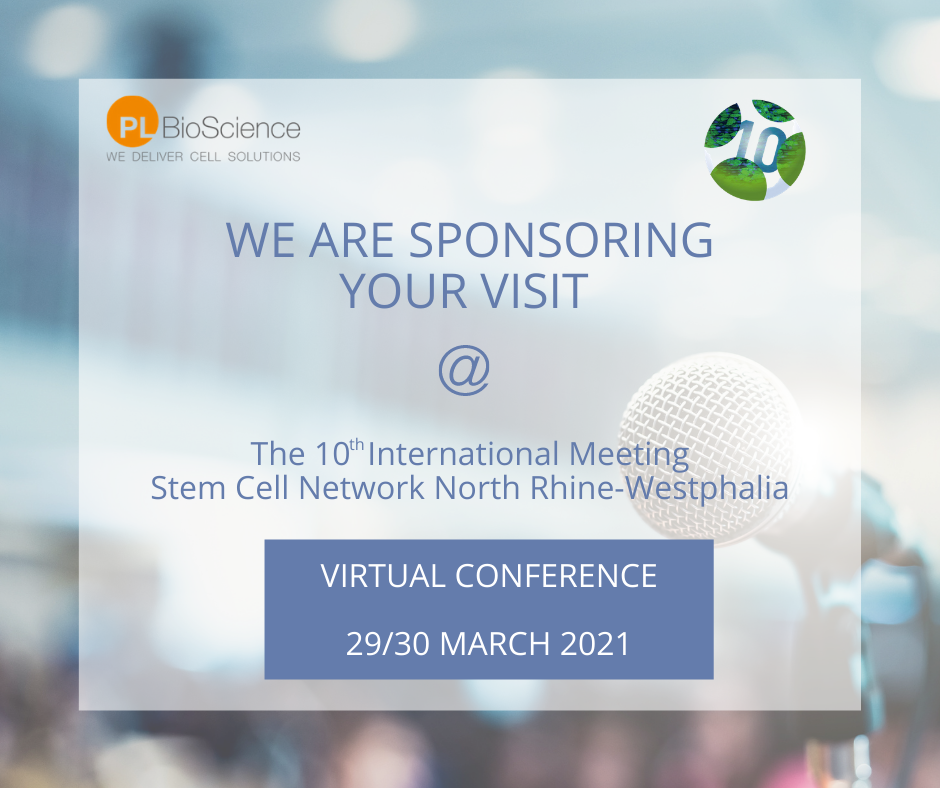 We are looking forward to meet you on the conference!
Terms and Conditions: You can only once participate in the survey. The Tickets are personalized. Only one ticket per person is raffled.
The draw ends on 24 March 2021 at 23:59. The participants have to be at legal age. The winners are drawn by random principle and contacted via Email.The judges' decision in terms of drawing the winners and possible evaluation of the submitted fee is final. (Der Rechtsweg ist im Hinblick auf die Ziehung der Gewinner und die etwaige Beurteilung der eingereichten Gewinnspielbeiträge ausgeschlossen).