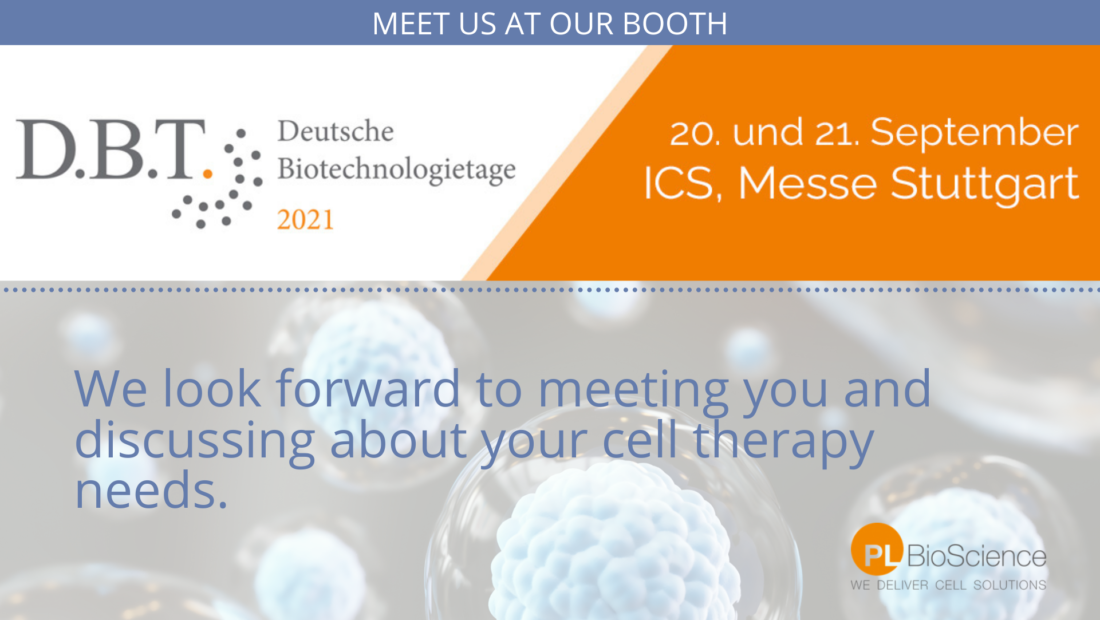 "Die Deutschen Biotechnologietage 2021"
PL BioScience at the German Biotech Days 2021
Only one month to go until the next opportunity to meet us in person will start: "Die Deutschen Biotechnologietage 2021" (The German Biotech Days 2021) from 20. to 21. September 2021 at the International Congress center Stuttgart.
We are excited to join our first "in person" hybrid conference within almost two years. As a relatively new member of the BioDeutschland e.V., we look forward to get to know some of the members in person.
Meet us in person or schedule a meeting
Take the chance and visit us at the industry exhibition or schedule a meeting with us.
The German biotech days are the biggest event for the German biotech industry where researchers, politicians, industry and funding institutions come together.
Information about the German Biotech Days 2021
We are looking forward to a great conference and inspiring talks.